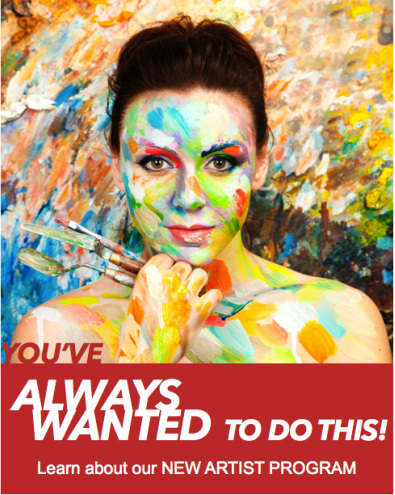 Emerson Art School
CLICK HERE TO CONTACT THE SCHOOL
To Register Call Instructor Pat Serie (602-432-2811)
You really want to learn to paint, but you keep putting it off. Too busy with life. 
NOW it is your time to enjoy learning to paint at Emerson Art School.
PAINTING INSTRUCTION  with PAT SERIE 
Classes feature demonstrations, individual attention, and hours of painting in the friendly Emerson environment. 
NEW ARTIST PROGRAM  $185.00
Most people start here. Four 2 1/2 hour sessions. Everything is included, so you will get to try all the materials and supplies before you buy any. Available on any day in every class. 
AFTER your first four classes you may find that you love painting and are ready to buy and use your own materials. Simply choose how many 2 1/2 HOUR SESSIONS you want. The more you buy, the lower the tuition per class.
CHOOSE from SIX CLASSES 

MONDAYS       9:30AM to 12 Noon

WEDNESDAYS   1PM to 3:30PM

WEDNESDAYS   6PM to 8:30 PM

THURSDAYS      6PM to 8:30PM

FRIDAYS            1PM to 3:30PM 

SATURDAYS   9:30AM to 12 Noon
EMERSON ART SCHOOL IS LOCATED AT
13216 N VERDE RIVER DR. FOUNTAIN HILLS, AZ